This One Just For Fun....
Feeling blue or out of sorts,
Turn on some tunes good and loud,
Put on a t-shirt and cutoff shorts,
Return to a time where you stood proud.
Act real crazy just like a fool,
Let your hair down and be free,
You don't exactly have to be cool,
Just unleash your"true me".
Wave your hair and act real wild,
Don't think of you and me,
Go crazy and forget about mild,
What can you truely see?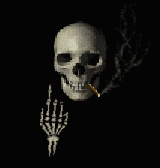 Elton John's "Saturday Night's all right for fighting"